Guinea-Bissau affirms its commitment to the EU fisheries agreement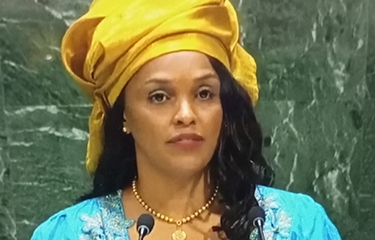 Guinea-Bissau reiterated its attachment to the last five-year fisheries partnership agreement with the European Union.
The agreement, which was first signed in 2007 and was renewed for four years in 2019, will allow the West African country to increase national income, create additional jobs and support the growth of the national seafood industry, according to the Minister of Foreign Affairs of Guinea-Bissau. Suzi Barbosa.
Barbosa told Macau Business at the end of November that the partnership "will allow fish sellers to do more work. [and] will activate our economy and have a direct impact on improving living conditions.
The agreement allows 50 fishing vessels from EU countries Spain, Portugal, Italy, Greece, France, Lithuania, Latvia and Poland to access Guinean waters -Bissau in exchange for an annual compensation of 15.6 million euros (17.6 million dollars). The vessels target tuna, cephalopods, shrimps, demersal species and small pelagics. The partnership is part of a network of EU fisheries agreements in West Africa which also includes Morocco and Mauritania.
"Our top priority right now with the European Union is the fisheries agreement, in the sense that we finally have the accreditation to export our fish to the EU," said Barbosa. "We already have a laboratory [and] we want to continue the process so that we can accredit our fish to be exported to Europe.
Barbosa told the media after a meeting with the Director General of the European External Action Service, Rita Laranjinha – who was on a bilateral visit to Guinea-Bissau – that the partnership "will not only increase revenues at our level. economy, but also improve people's lives.
At the same time, France recently partnered with countries in West and Central Africa to conduct an annual maritime security exercise known as Grand Africa NEMO.
The partnership was part of a regional initiative to combat illegal, unreported and unregulated fishing. The security initiative was launched in 2013 by members of the Economic Community of West African States, the Economic Community of Central African States and the Gulf of Guinea Commission to help the EU Coordinated Maritime Presences initiative. The initiative enables EU Member States to access Exclusive Economic Zones in West African countries in order to collect and share awareness, analysis and information on potential IUU activities there .
Photo courtesy of the United Nations