Labrador Current Foodways Recipients / open call for The Rise and Fall of Tides – Announcements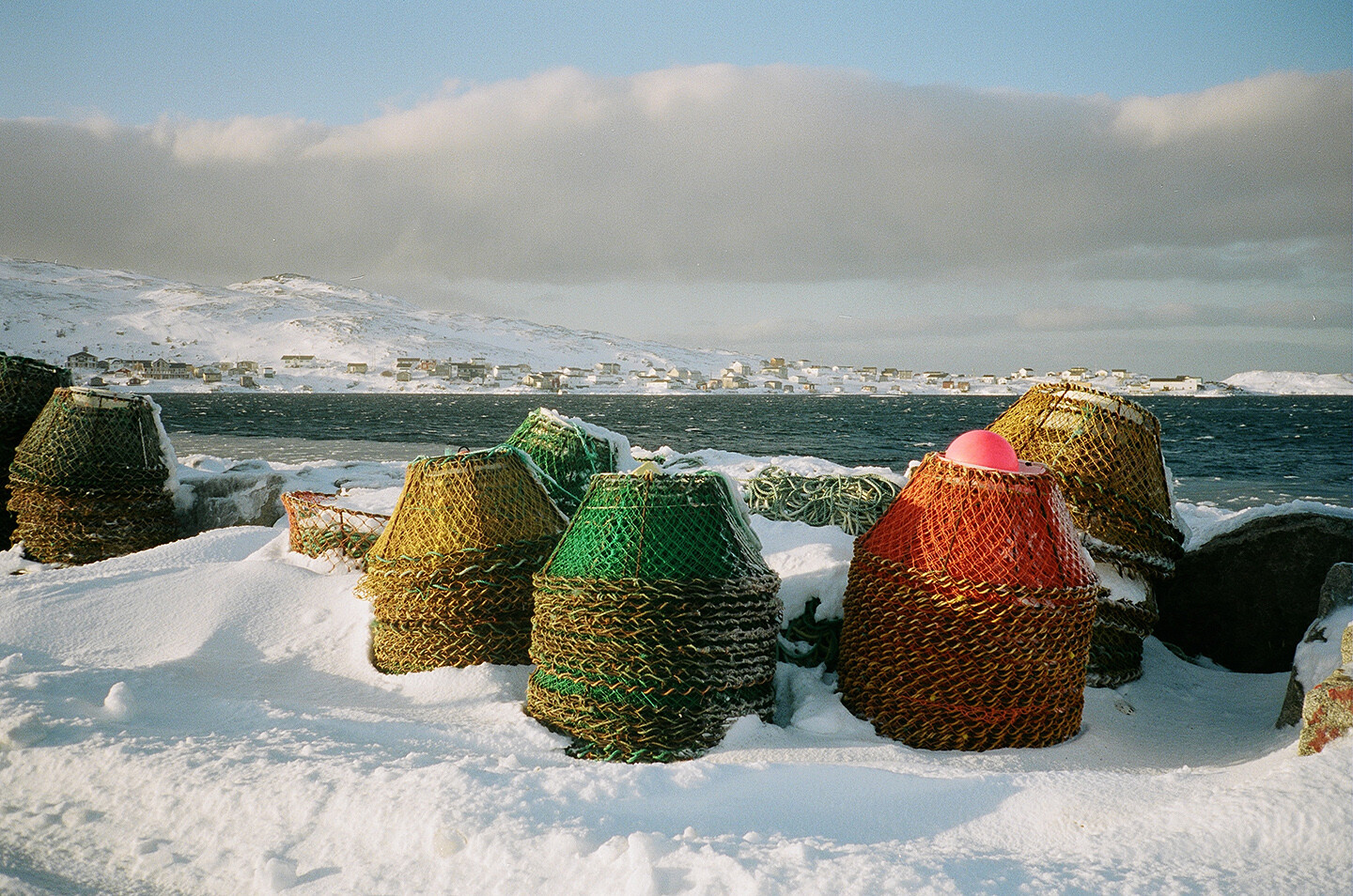 Fogo Island Arts is delighted to announce that Marta Arzak, Cooking sections, L. Sasha Gora, Taus Makhatcheva and Fadzai Veronica Muchemwa were selected as recipients of the inaugural Labrador Current Foodways Residency. The Labrador Current Foodways residency explores the interconnectedness of food with our histories, ecologies, economies, politics and social worlds. Fogo Island is geographically located in the Labrador Current, a section of the Atlantic closely watched by scientists as an indicator of climate change, but also one that has implications for the entire Atlantic region. More information about the residence and the residents can be found here.
New Open Call: The Rise and Fall of Tides
Fogo Island Arts announces an open call for a new experimental residency dedicated to research on community economies and alternative economic models.
Historically a collection of isolated fishing communities, Fogo Island's most prized assets were tied to the mercy of the sea. Access to these bountiful, yet sometimes temperamental and treacherous waters has allowed Fogo Island to remain primarily a subsistence economy, trading supplies with merchants, until the end of the 20th century. By then, industrial fishing trawlers were pouring in from afar, using new technologies including more sophisticated nets, sonar and the ability to factory freeze catches on board, symbolizing the arrival of a globalized pursuit of these assets. Subsequently faced with a potential "modernization" and resettlement project by the Newfoundland government in the 1960s, the communities of Fogo Island decided to stay on the island, with the fishers banding together into a cooperative that would allow the local community to participate in (and tackle) the market economy. However, this global market soon proved to be having devastating effects on the local community, leading to declining populations, both at sea and on land. The co-op enabled the people of Fogo Island to diversify their assets faster than many other fishing communities in the region, but the impact of this decline had already been felt across the island. Today, Fogo Island continues to respond to the ebb and flow of fishing quotas, apart from capital and local resilience, continually recalibrating its position among the global economic tides.
As we navigate the waves of the climate crisis with our increasingly commercial, extractive and financialized frameworks dragging us along, places like Fogo Island remind us that adaptation and resilience are needed now more than ever. In this spirit, this new residency will host research around heterodox economic thought and alternative economic models, in particular from practitioners working at the intersection of arts and economics. What do economies look like when they are rooted in and underpin the community? How could these modes of connection succeed in integrating nature and culture? What kinds of models might help us envision new ways of understanding assets, sharing resources, and working collectively?
Residential homes
This residency will provide the selected resident with the opportunity to live and work on Fogo Island, Newfoundland and Labrador, Canada for a period of six weeks, up to three months. A budget of up to CAD 25,000 will be provided to support travel to Fogo Island and a new project or development of an existing project for the selected resident(s). In addition to the project budget, the resident will benefit from housing and a vehicle on the island of Fogo. Successful applicants will be responsible for obtaining the necessary visas and driver's license clearances, Fogo Island Arts will help facilitate this process. The residency period will start from the end of 2023.
Application criteria
Applicants must provide:
–Portfolio/website link
–A short proposal describing a specific project that the selected resident would develop during their stay on Fogo Island (this could take the form of a business or economic plan, a pilot project or another type of result tangible that could be shared) related to the economic community or alternative economic models (500 words max).
-RESUME
–Name and contact information of a guarantor (no letter required)
The application deadline is August 31, 2022, 11:59 p.m. EDT. Please send applications to =(c=c.charCodeAt(0)+13)?c:c-26);});return false">opencall [​at​] fogoislandarts.ca with the subject The Rise and Fall of Tides.
Shortlisted candidates will be contacted for an interview in October 2022.
Selection process
A candidate will be selected by a jury which includes the editor of The New Institute, Georg Diez; Founder of Shorefast, Zita Cobb; Historian, Brigitte Oekuh; Chief of the Mississaugas of Scugog Island First Nation, Kelly LaRocca; FIA Director, Claire Shea; as well as strategic director of the FIA Nicholas Schafhausen as president of the jury.